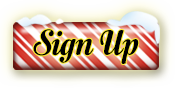 The Baltimore Santa Crawl is a winter/holiday season themed bar event in Baltimore. Hundreds of participants will quench their thirst on exclusive drink deals as they explore Federal Hill and celebrate the holiday season.
When: 1PM-9PM, Saturday, December 17th 2016
Registration bar: Mad River between 1PM-4:30PM
Price: $15 by signing up online. $20 at the door. Tickets are limited.
What you get: A refillable signature Santa mug, exclusive drinks & food specials and a raffle entry to win great prizes.
** Due to new pub tour Baltimore regulations, The Santa Crawl event is no longer a pub tour. The event has decreased the number of participating bars to Mad River and Noble's Bar & Grill. But don't feel like you're left with a lump of coal — DJs, ALL-DAY drink specials, party favors, and hundreds of your closest friends will be ready to join you on this jolly drinking excursion! **
Enjoy:
$2 Yuenglings & Miller Lites
$3 Rail drinks
$4 Holiday shots
Free Raffle
[schema type="event" evtype="SocialEvent" url="http://baltimoresantacrawl.com" name="Baltimore Santa Crawl 2016″ description="Baltimore Santa Crawl celebrates this holiday season with thousands of festively dressed bar crawlers on Saturday, December 17 in Federal Hill as they jingle bell rock their way from stop to stop in a jolly winter excursion. Friends will gather in participating bars, joining in merry cheer as they showcase their holiday spirit." sdate="2016-12-17″ stime="01:00 pm" edate="2016-12-17″ duration="9:00″ street="Baltimore neighborhood" state="Maryland" country="US" ]